An excellent read *and* an ABNA quarter finalist!
MM Jaye's HEAs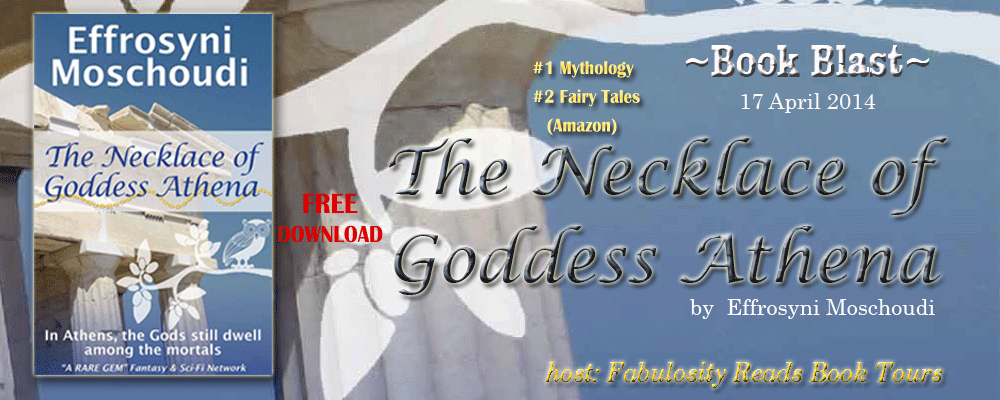 Now, that's the kind of alert for book lovers that I love to share!
"The Necklace of Goddess Athena"
, a fantasy novel that I've read and 5-starred, is FREE on Amazon on April 17-18. Enjoy a family adventure of Greek myths and time travel that the Fantasy & Sci-fi Network has described as a "Rare Gem". The ebook has reached Amazon's #1 in Mythology and #2 in Fairy Tales. It has also made the shortlist in the Fantasy category for the "50 best self-published books worth reading" from Indie Author Land!
And if that's not enough to convince you that we're talking about an amazing author, know this: "The Lady of the Pier: The Ebb", Effrosyni's upcoming paranormal summer romance, set in Brighton in the '30s and in Corfu in the '80s, has cleared Round 2 in Amazon's Breakthrough Novel Award contest and is now a quarter-finalist!…
View original post 561 more words